we're donating 10 meals to feeding america for every purchase — all month long
Powered by a proprietary zero-waste closed-loop energy system, our mezcal glasses are hand-blown from post-consumer recycled glass. Good for the planet and even better on the table. Set of four.
About the artisans
Xaquixe Glass Innovation Studio was founded by an engineer and an artist, a collaboration embedded in every piece of their beautiful and sustainably-crafted pieces of glassware.
Each one of our mezcal glasses starts out as locally-sourced post-consumer glass from the community.
Every step in their glassmaking process is optimized for energy conservation, starting with their recycled oil fuel and ending with the captured heat from the glass ovens funneled to power the on-site mezcal distillery.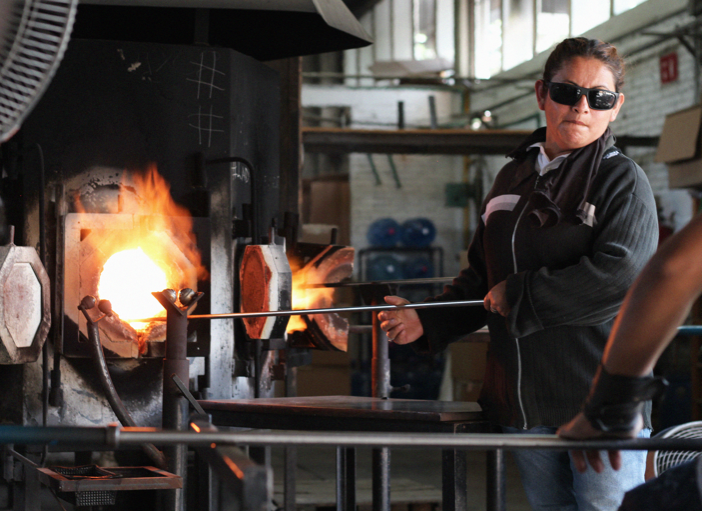 More from Our Makers
From Oaxaca, with love.