shipping and returns are

always free

from our place to yours
Tip the Scales 龙运 Platter
$50
Includes locally-sourced He Mu wood serve chopsticks. Tip the scales in your f(l)avor with this new classic serveware. Featuring original art by Sarula Bao, this serve platter is the perfect size for a whole steamed fish to ring in the new year with luck and prosperity.
Made in Yixing.
Our platter pair is crafted in Yixing, Jiangsu, China. The Yixing region is known for their tea pots—and we're applying that expert potter craftsmanship to our new classic serveware. Founded 6-years ago by a factory veteran, our partners have placed an emphasis on making their business supportive of the earth we share.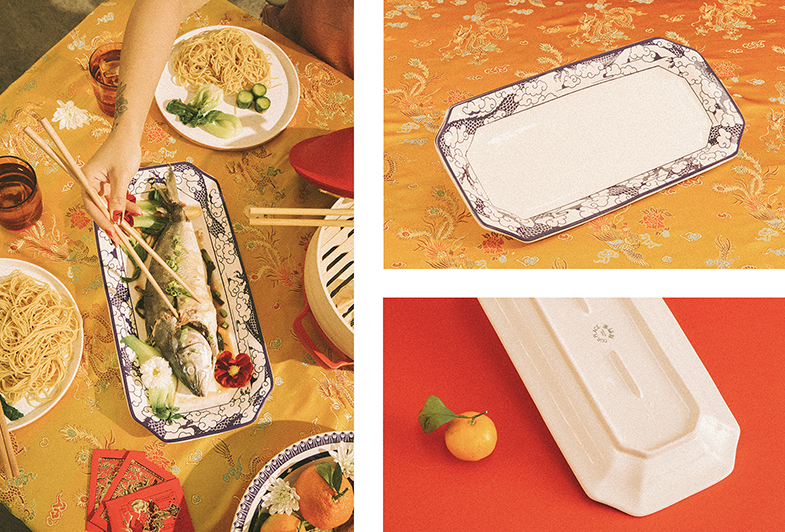 More from Lunar New Year
It's the year of the rat and we're just living in it.