FREE SHIPPING FROM OUR PLACE TO YOURS, ALWAYS.
Rojas Molcajete
Hand-carved from locally-mined volcanic rock, each of our Rojas Molcajetes are unique and beautiful enough go from prep tool to statement serveware.
About the artisans
The Rojas García family has worked with volcanic stone for three generations, specializing molcajetes of different sizes to make salsas and guacamole.
The stone is brought from a local mine in San Salvador el Seco, Puebla to the family's workshop, where the shape of the molcajete is carved directly from a unfinished chunk of volcanic rock.
One of the oldest cooking tools, the molcajete has withstood the test of time as the best tool to release aromatics and flavors in a dish.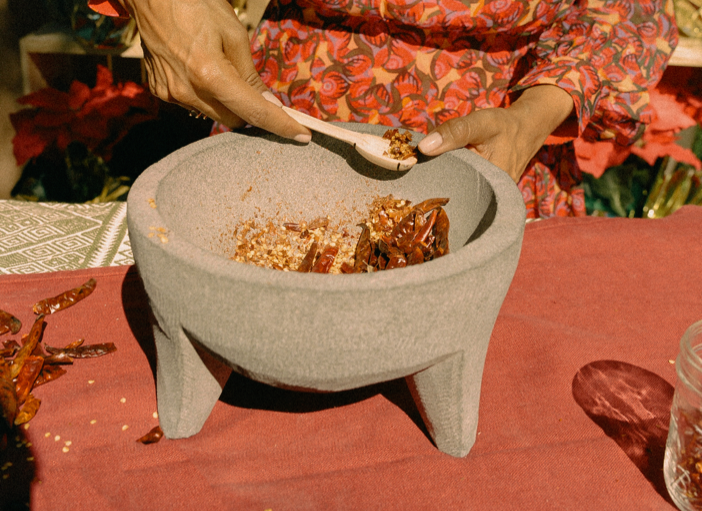 More from Nochebuena
The good night goes on and on.