FREE SHIPPING FROM OUR PLACE TO YOURS, ALWAYS.
Soledad Tortilla Warmers
Woven on a wooden pedal loom in Oaxaca de Juárez, our tortilla warmers are lined to keep warm at the table no matter how long the conversation goes into the night. Set of two.
About the artisans
Woven on a treadle loom by Textiles la Soledad in Oaxaca de Juárez, our artisans weave on a four-shaft loom that allows for detailed embroidery-like pattern work.
Tortilleros are the center of the table. That's why each of our torilleros can hold enough tortillas to feed a family of four. There's always enough to go around at Our Place.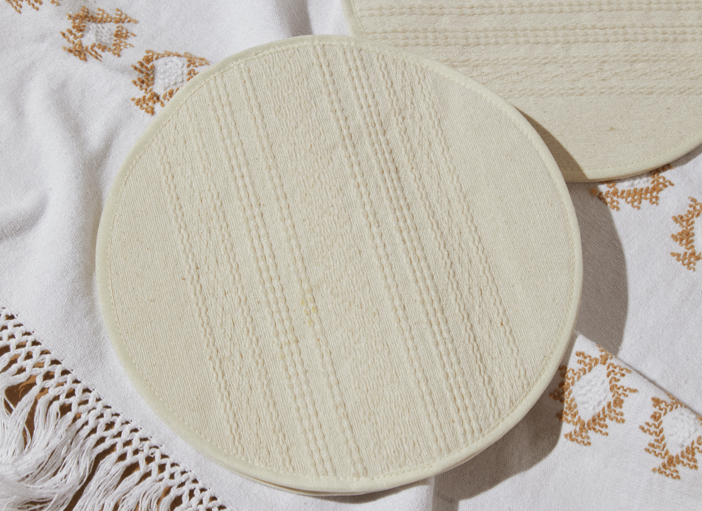 More from Nochebuena
The good night goes on and on.